Top model agency responds to baby boomer spending power
According to Helen Illes, founder of MOT Models, it is those aged between 50 and 70 who have true spending power and, unlike previous generations of that age, they continue to dress with style and have a sense of adventure.
However, this demographic is often overlooked by marketers who instead focus their efforts on younger demographics. With the "silver pound" economy worth an estimated £43 billion (US$52 billion) in annual spending, and 50% of the population in the US over 50 and controlling over 70% of all disposable income, businesses that do not address baby boomers are missing out on an affluent and large audience.
Marketers looking to target baby boomers need to tailor their campaigns to fit in with a global trend. That is, baby boomers want to see real people portrayed "with laughter lines rather than unrealistic, bland, over-edited features", says Illes. "They require someone with a strong presence and a genuine smile to capture their attention."
MOT Models' newly launched RETRO division, featuring models such as Simon Spalding and Remco Van Der Linden, addresses the needs of marketers looking to target baby boomers.
"We are experiencing a shift with big brands who are looking for real life characters with true life skills," says Illes. "These models must reflect the customers and showcase the brand's sophisticated qualities. Advertisers need individuals who won't be eclipsed by big brands."
ABOUT THE AUTHOR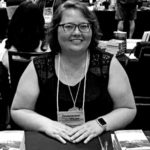 Kristina Knight is a freelance writer with more than 15 years of experience writing on varied topics. Kristina's focus for the past 10 years has been the small business, online marketing, and banking sectors, however, she keeps things interesting by writing about her experiences as an adoptive mom, parenting, and education issues. Kristina's work has appeared with BizReport.com, NBC News, Soaps.com, DisasterNewsNetwork, and many more publications.