Study: Mobile key for online grocery buys
On average, eGrocery carts are worth just over $132 (Q3 2016), and the study suggests that 2017 could be the year of online grocery's breakout.
"CPG is poised for breakout success in digital, and we predict 2017 will be the year of e-grocery," said John Roswech, Executive Vice President, Criteo Brand Solutions, Criteo. "There are no more valuable e-commerce carts than those devoted to grocery. CPG brands need to adapt their marketing practices, honed through decades of experience, to successfully engage with their customers, and become a mainstay in their shopping carts."
Other interesting findings from the report include:
• 43% of eGrocery shoppers search for coupons online before buying
• 46% of baby care purchases are impulse buys
• Paid search and sponsored product listings are key for shoppers
Researchers also found that cross-selling, like advertising milk in the cookie 'aisle' can be used in the digital grocery space, just as it is in brick and mortar stores, and just as beneficially.
ABOUT THE AUTHOR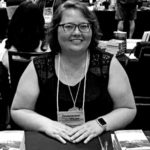 Kristina Knight is a freelance writer based in Ohio, United States. She began her career in radio and television broadcasting, focusing her energies on health and business reporting. After six years in the industry, Kristina branched out on her own. Since 2001, her articles have appeared in Family Delegate, Credit Union Business, FaithandValues.com and with Threshold Media.