Rise of the backseat gamers to drive eSports, Let's Play revenues
The rapid rise in consumption of eSports and 'Let's Play' (commentary on streams of gameplay) will see revenues rise from $1.8 billion this year to $3.5 billion by 2021. While the subscription model, such as Twitch, is set to contribute significantly, Juniper reveals that 90% of eSports and Let's Play viewers will watch ad-supported streams in 2021.
According to Juniper, the popularity of both eSports and Let's Play be be put down to two major factors. One, gamers are looking for a new title to play or to improve their gameplay in an existing game, and two, the growing popularity of broadcasters, such as PewDiePie, using both eSports and Let's Play footage in their videos.
The report, 'eSports and Let's Plays – The Rise of the Backseat Gamer' also reveals that content has begun to be monetized by means other than advertising. Sales of merchandise, time-limited content (such as in-game items) and access passes will all contribute to drive the industry forward.
ABOUT THE AUTHOR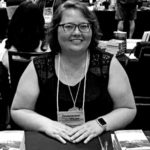 Kristina Knight is a freelance writer with more than 15 years of experience writing on varied topics. Kristina's focus for the past 10 years has been the small business, online marketing, and banking sectors, however, she keeps things interesting by writing about her experiences as an adoptive mom, parenting, and education issues. Kristina's work has appeared with BizReport.com, NBC News, Soaps.com, DisasterNewsNetwork, and many more publications.