Reality of online retail service experience 'average'
By analyzing the responses of 40 leading UK retailers to routine questions asked via the Internet, email, social media and chat, along with a consumer survey among 1,000 adults in the UK, Eptica has highlighted a growing gap between consumer expectations and the reality of retail service.
While nearly all (93%) of consumers said they were more likely to make a purchase if they received a positive customer experience, retailers are increasing failing to make the mark. Just 46% of the customer queries received by retailers on email, Internet, Twitter and Facebook were answered, and just 7.5% responded across all four channels. Just 2.5% provided an accurate and consistent answer across all of them.
Despite more consumers looking to social media to interact with retailers, the number of questions answered on Facebook has dropped by 20% since 2016 to just 39%, and only 44% of Tweets and 62% of Internet queries were answered (versus 45% and 65% in 2015).
Just 47% of consumers said they were happy with the online retail experience, less than a third (32%) expressed satisfaction with retail service on Twitter and 38% on Facebook. The levels of satisfaction with online retailers is way less than the in-store experience where 78% said they were happy with the service.
"Consumers today demand a high quality experience from retailers – whatever channel they use to make contact," said Olivier Njamfa, CEO and co-founder of Eptica. "They value having a real-time conversation, yet too many retailers are letting them down, settling for average service at best, rather than delivering an experience that will drive long term loyalty. Given that 93% of consumers are more likely to buy from a retailer that offers them a positive experience, companies risk their customers deserting them, hitting their profits and long term viability."
ABOUT THE AUTHOR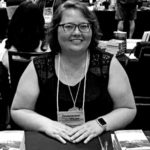 Kristina Knight is a freelance writer with more than 15 years of experience writing on varied topics. Kristina's focus for the past 10 years has been the small business, online marketing, and banking sectors, however, she keeps things interesting by writing about her experiences as an adoptive mom, parenting, and education issues. Kristina's work has appeared with BizReport.com, NBC News, Soaps.com, DisasterNewsNetwork, and many more publications.