FreeWheel: Video ad views up 24% YoY
As people spend more time every day with video, it is becoming an essential tool for digital publishers to build audiences and keep them engaged in an increasingly competitive landscape.
According to FreeWheel's Q4 2016 Video Monetization Report, content views rose 20% in the quarter and ad views rose 17%. Furthermore, video views were up 26% YoY and ad views up 24%.
Live content contributed significantly to overall growth with annual growth of 36%, followed by short- and long-form on demand content (up 22%).
"This consistent growth in premium video caught the attention of traditionally more text and display-focused media business," says FreeWheel, "many who have pivoted their business to prioritize video in the past year."
While most ad views are via desktops and laptops (34% in the US and 31% in Europe) other devices are catching up, particularly OTT, with 27% of views in the US and 24% in Europe.
ABOUT THE AUTHOR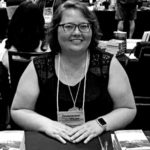 Kristina Knight is a freelance writer based in Ohio, United States. She began her career in radio and television broadcasting, focusing her energies on health and business reporting. After six years in the industry, Kristina branched out on her own. Since 2001, her articles have appeared in Family Delegate, Credit Union Business, FaithandValues.com and with Threshold Media.