Survey finds email pressure for retailers
Just over 10% send at least 5 emails each week.
The data also shows that more than three-quarters (76%) of retailers are using email promotions to drive revenue.
"Email continues to be a successful driver of revenue, so it's only natural that marketers get addicted to the ROI and feel pressure to send more," said James Glover, founder and CEO of Coherent Path. "As retailers start to move toward a data-driven strategy, they should consider one that not only individualizes communications based on the evolving tastes and interests of their customer base, but also informs them on how to expose more of their product catalog to relevant audiences within their list. This gets retailers away from relying solely on promotions and breaks the consumer of the growing discount mindset."
Other interesting findings from the report include:
• 85% 'rely too heavily' on promotions that worked in year's past when planning for the current calendar cycle
• 87% rely on holidays for promotions
• 50% use past email behaviors to determine which messages are sent
• 33% say half of their emails include promotions/discounts.
ABOUT THE AUTHOR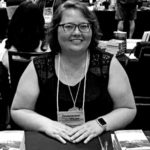 Kristina Knight is a freelance writer based in Ohio, United States. She began her career in radio and television broadcasting, focusing her energies on health and business reporting. After six years in the industry, Kristina branched out on her own. Since 2001, her articles have appeared in Family Delegate, Credit Union Business, FaithandValues.com and with Threshold Media.