Study: Brands must track across devices
While consumers have been quick to jump on not only ecommerce, but mobile commerce, many businesses and retailers have not been as fast. That, find researchers with Criteo, is a problem. Their new data suggests that conversion rates could be under-counted by as much as 40% because brands aren't tracking the customer journey across devices, and that one-third of cross-device transactions begin on a smartphone.
Researchers further found that cross-device buyers are nearly equal as to their device of choice – with 28% preferring smartphones, 36% preferring tablets, and 31% preferring desktops
"Adoption of a cross-device measurement strategy is a critical imperative for all retailers," said Miriam Newton, Vice President, Product Marketing, Criteo. "Marketers not only need to adopt cross-device measurement to ensure proper attribution, but also to ensure their spend is optimized for the channels delivering the highest performance. Retailers who are able to deliver a seamless and personalized customer experience across devices will stand out from the crowd."
Other interesting findings from Criteo's State of Cross-Device Commerce report include:
• YoY mobile commerce increased 20%
• 36% of online transactions are now via mobile device
• 55% of mobile transactions come from apps
• 45% of mobile transactions come from mobile browsers.
ABOUT THE AUTHOR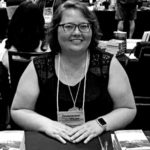 Kristina Knight is a freelance writer based in Ohio, United States. She began her career in radio and television broadcasting, focusing her energies on health and business reporting. After six years in the industry, Kristina branched out on her own. Since 2001, her articles have appeared in Family Delegate, Credit Union Business, FaithandValues.com and with Threshold Media.