SMB website creation focuses too much on design, not enough on conversion
While nearly all (98%) of small businesses admit that they build a website to make more money, 91% do not consider this when it comes to designing a website, according to a survey conducted by Digimax.
Just 3% of website consultation time is given over to developing a small business' brand and 9% focusing on conversion, according to the survey by Digimax. Eighty-eight percent of the time is, instead, taken up with discussion about design, content, layout and graphics.
The research suggests that many in the web design industry are too focused on aesthetics and not enough thought is being given to converting visitors to customers.
"Having a marketing website is almost pointless if it is not presenting your company with the opportunity to convert visitors to customers effectively," says Shaz Memon creative director at Digimax. "Conversion is about purchase beacons that are clearly defined and set out, integrated through a beautiful user experience that increases the chance of your visitor making contact with you. An experienced marketer and designer should be able to deliver a rounded experience that delivers on all fronts."
ABOUT THE AUTHOR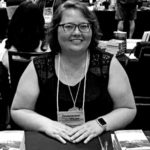 Kristina Knight is a freelance writer based in Ohio, United States. She began her career in radio and television broadcasting, focusing her energies on health and business reporting. After six years in the industry, Kristina branched out on her own. Since 2001, her articles have appeared in Family Delegate, Credit Union Business, FaithandValues.com and with Threshold Media.