Reports: Mobile data traffic, video trending high
That is up from 5% earlier in 2016.
The top categories for mobile video are CPG (35% share), Retail (17% share), and Telecom (10% share). However, the report authors note that sectors like Travel tend to advertise during peak times – leading into the summer holidays, for example.
"From local car dealer and retail ads to ads for congressional candidates leading up to Election Day, we've seen exponential growth in location-based mobile video ads," said Tzahi Stein, CEO & founder, Positive Mobile. "Thanks to our integration with Nielsen channels, we're able to offer rich demographic data and layer demo targeting in order to power this location-based mobile video advertising trend."
Meanwhile, Cisco has released their Visual Networking Index Global Mobile Data Trends report, and among the more interesting predictions is this: mobile data traffic is expected to account for 20% of IP traffic and that 12 billion mobile devices will be in service by 2021.
"With the proliferation of IoT, live mobile video, augmented and virtual reality applications, and more innovative experiences for consumer and business users alike, 5G technology will have significant relevance not just for mobility but rather for networking as a whole," said Doug Webster, vice president of service provider marketing, Cisco. "As a result, broader and more extensive architectural transformations involving programmability and automation will also be needed to support the capabilities 5G enables, and to address not just today's demands but also the extensive possibilities on the horizon."
The highest growth area for mobile is expected to be video, which could represent 78% of all mobile traffic by 2021.
ABOUT THE AUTHOR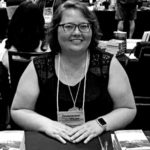 Kristina Knight is a freelance writer based in Ohio, United States. She began her career in radio and television broadcasting, focusing her energies on health and business reporting. After six years in the industry, Kristina branched out on her own. Since 2001, her articles have appeared in Family Delegate, Credit Union Business, FaithandValues.com and with Threshold Media.