Report IDs most expensive domains
While most brands have their website names locked in for the long-term, it can be interesting to look around the digital space to see what other domains might be available. Or just to consider a domain name change. Nimbus Hosting has broken down domain name costs, as well as some of the biggest hitters out there.
"When you're starting a new website for your company, one of the most important steps is the domain name. It's the first thing your site visitors see, it defines your social media, your branding… maybe even what you might put on your company coffee cup," writes the company.
First, the cost. By category, Travel brands have the most value wrapped up in their domain, at about $200 million, but both Finance and Insurance brands rank in the top five, with domain costs around the $150 million mark. Brands in those categories should think long and hard about what a switch might cost – not just in the short, but in the long term.
Breaking the numbers down further, the most expensive domains in Europe include the German-based Shopping.de ($2.85 million), Sweden's Motorcycle.se ($1.1 million), and UK-based Cruise.co.uk ($1.1 million). Other top domains include Poland's Saturn.pl ($600,0000 and France's Credit.fr ($851,875).
As to the top domains in the study, the top five include PrivateJet.com, at an estimated $30 million, VacationRentals.com ($35 million), and Insurance.com ($35.6 million value). CarInsurance.com is valued at $49.7 million, and the top domain name is LasVegas.com, valued at $90 million.
ABOUT THE AUTHOR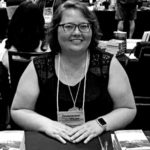 Kristina Knight is a freelance writer with more than 15 years of experience writing on varied topics. Kristina's focus for the past 10 years has been the small business, online marketing, and banking sectors, however, she keeps things interesting by writing about her experiences as an adoptive mom, parenting, and education issues. Kristina's work has appeared with BizReport.com, NBC News, Soaps.com, DisasterNewsNetwork, and many more publications.