"Fat" ads slowing down publishers' websites
Ads that are larger than industry standards impact viewability and annoy users. Such ads either do not load and therefore can not be seen, or they slow down a publisher's website and risk visitors leaving to go elsewhere.
"Consumers experience these issues in ways that reflect on the publisher much more than the advertiser," Ad Lightning said in its 'Ad Quality Report for Publishers Q1 2017' . "On average, advertising doubles the amount of time it takes to load a webpage. Offending ad quality issues often delay page loads significantly longer."
According to a new report from Ad Lightning, a company that works with publishers to monitor ad speed, 40% of online ads could be described as "fat".
As well as overweight ads, four other contribution ad quality issues were found to occur at "alarming rates":
– Over-Requested Ads: Ad requests made to networks too many times;
– Processor-Intensive Ads: Ads that use too much CPU time and power;
– SSL Non-Compliance: Ads that are not using https protocols;
– Intrusive Ad Formats: Ads delivered in non-compliant or unsupported formats.
ABOUT THE AUTHOR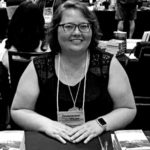 Kristina Knight is a freelance writer based in Ohio, United States. She began her career in radio and television broadcasting, focusing her energies on health and business reporting. After six years in the industry, Kristina branched out on her own. Since 2001, her articles have appeared in Family Delegate, Credit Union Business, FaithandValues.com and with Threshold Media.