Ad Roundup: Data partnerships, releases
First, Marchex and Facebook have partnered for an omnichannel cloud platform that will give marketers better insights into customer behavior. Through the partnership the Marchex Omnichannel Analytics Cloud will integrate Facebook's social data, to offer more robust customer profiles.
"Online advertising has long struggled to connect digital engagements with accurate attribution to offline interactions and sales. While the influence of mobile phones and reach of digital channels like Facebook is undeniable, we also know that a large portion of sales are still closed in the physical world of phone calls and stores," said Nikhil Kolar, head of product and engineering at Marchex. "Marchex Omnichannel Analytics Cloud connects that critical moment where online influence and offline transactions meet, and in turn activates those insights inside a marketer's dashboard-of-choice at enterprise scale.
And Nielsen has partnered with Rich Relevance to offer better targeting options within the Nielsen Marketing Cloud. Through the collaboration, both Nielsen and Rich Relevance clients will have acces to Nielsen's cross-device audience data to better engage consumers.
"Personalization is one of the most important competitive differentiators in the retail industry today," said Eduardo Sanchez, CEO and president of RichRelevance. "Nielsen Marketing Cloud extends the Relevance Cloud platform to more effectively connect with customers who are new to a retailer, as well as more deeply understand existing customers in the full context of who they are. The result is an elevated experience for all shoppers, no matter whether they are first-time or long-time customers."
Meanwhile, InMoment is now offering analysis of customer comments within their Explore tool; through the tool, marketers can use customer comments and other customer experience data to better target and engage users.
"Brands often struggle with getting real business value from customer comments," said JD Nyland, EVP Product at InMoment. "Manual analysis of unstructured data can quickly consume insights teams' precious resources. And most automated text analytics models deliver only marginal accuracy rates, failing to capture large quantities of critical data. Explore is built on the most powerful and accurate CX text analytics engine, purpose-built to surface insights from customer comments. Brands no longer need to wonder what their customers are saying."
ABOUT THE AUTHOR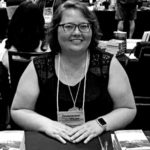 Kristina Knight is a freelance writer with more than 15 years of experience writing on varied topics. Kristina's focus for the past 10 years has been the small business, online marketing, and banking sectors, however, she keeps things interesting by writing about her experiences as an adoptive mom, parenting, and education issues. Kristina's work has appeared with BizReport.com, NBC News, Soaps.com, DisasterNewsNetwork, and many more publications.