Top 4 tips for a sound live video strategy
Have clear goals
"A marketer always needs to have a firm grasp on who they're trying to reach with their videos and what they are hoping to accomplish. Are you trying to make your brand more relevant to millennials? Are you trying to capitalize on a major event you are sponsoring? Ideally, you would set some sort of measurable goal that ties to audience engagement among your target segments whether it is number of concurrent live viewers (challenging), total viewers (live and recorded), shares, or other metrics," said Brian Shin, Founder & CEO of Visible Measures.
Be authentic
"Ensure that what you are live streaming is as authentic to your brand as possible. It's incredibly easy for consumers to detect when people and brands are not being true to themselves," said Shin. "If something feels very forced or contrived, it will not play well in any medium. When broadcasting live, it is difficult to hide artifice so "keeping it real" is even more important in live video."
Make it mobile friendly
"It's estimated that mobile video will account for 75% of all mobile data traffic by 2020, and YouTube reported that its mobile video consumption has gone up 100% this past year. It's safe to say that brands and marketers should anticipate that customers are watching their live video on his/her phone, so create content accordingly. Some examples could include focusing on signs with small print or on objects far in the distance that will be too difficult for users to see," said Shin.
Assume there's no audio
"A simple, yet common mistake that many brands and marketers make is that they forget that videos on Facebook and Instagram do not automatically play with sound whether it's live or not," said Shin. "Marketers should look at audio as an add-on and not a vital component of their video content. This means it needs to be visually compelling to entice the viewer first and foremost, and rely on audio as a secondary feature."
ABOUT THE AUTHOR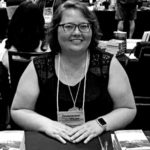 Kristina Knight is a freelance writer based in Ohio, United States. She began her career in radio and television broadcasting, focusing her energies on health and business reporting. After six years in the industry, Kristina branched out on her own. Since 2001, her articles have appeared in Family Delegate, Credit Union Business, FaithandValues.com and with Threshold Media.