Poor ecommerce experiences impact High Street stores
Earlier this month, a report from ParcelHero – '2030: The Death of the High Street' – highlighted the changes that have already occurred in Britain's town centers, and what can be expected in the coming decades (spoiler alert: it's not good news).
New research, this time a survey from market research firm OnePoll, reveals the impact of a poor mobile retail experience on brick and mortar stores.
OnePoll found that both men (72%) and women (61%) have had a frustrating experience using slow loading websites or mobile apps, and that such an experience affects their future decision whether to shop online, or offline, with that retailer.
More than half of men and women (58% and 52% respectively) said they tend to avoid websites on which they have had a poor experience and 51% of men and 43% of women said they would be less likely to visit a retailer's physical store because of a poorly performing website or mobile app.
Men are somewhat more impatient when it comes to waiting for an ecommerce site to load. OnePoll's survey found that while women are prepared to wait 20 seconds before abandoning a website, men will wait just 10 seconds.
ABOUT THE AUTHOR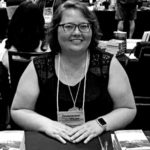 Kristina Knight is a freelance writer based in Ohio, United States. She began her career in radio and television broadcasting, focusing her energies on health and business reporting. After six years in the industry, Kristina branched out on her own. Since 2001, her articles have appeared in Family Delegate, Credit Union Business, FaithandValues.com and with Threshold Media.