Digital services boost music, video, games sales
Driven by subscription services such as Netflix, Amazon, Sky and Apple, UK digital revenues rose 23% in 2016 to £1.3bn, according to preliminary figures released by the Entertainment Retailers Association. It is estimated that more than a quarter of British households have a Netflix account, which costs £7.49 a month in high definition.
The video market now accounts for 58% of the market, with revenues exceeding physical sales such as Blu-ray and DVD.
Almost three-quarters (74%) of games purchases are now digital, as is 57% of music revenues whether downloads or streaming. Games make up the biggest segment of the entertainment market (£3bn) followed by video (£2.2bn) and music (£1.1bn).
"The music, video and games industries were understandably nervous about the advent of new digital services, but these figures provide resounding evidence of the benefits of our members' investment in innovation," said Entertainment Retailers Association chief executive Kim Bayley.
"To have added over £1 billion in new revenues in just four years is an incredible achievement. To put it another way, take away today's digital services and the entertainment market would be barely a third the size it is today."
ABOUT THE AUTHOR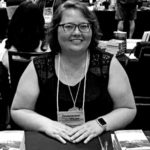 Kristina Knight is a freelance writer based in Ohio, United States. She began her career in radio and television broadcasting, focusing her energies on health and business reporting. After six years in the industry, Kristina branched out on her own. Since 2001, her articles have appeared in Family Delegate, Credit Union Business, FaithandValues.com and with Threshold Media.