Advertising: Research challenges socioemotional-selectivity theory
In a recent Journal of Advertising Research section, focus was centered on "Hard to Reach Target Audiences". It details a study from Lynn Sudbury-Riley (University of Liverpool) and Lisa Edgar (The Big Window Consulting Ltd) who tested the theory of socioemotional-selectivity among 2,550 adults between the age of 19 and 90.
Socioemotional-selectivity theory suggests that, as people grow older and begin to see their time left as limited, they tend to focus on emotionally-oriented, rather than knowledge-focused, goals. However, the Sudbury-Riley/Edgar research found that, contrary to expectations, older consumers showed a preference for rational over emotional appeals.
While 49.7% of consumers under 50 preferred a rational advertisement compared to 50.3% favoring an emotional ad, this was significantly increased among those over 50, with 63% preferring the rational example.
"An understanding of the advertising context is crucial: if the objective is to communicate emotional brand values, advertisers perhaps should use an emotional appeal when targeting older adults," said the Journal report. "If, however, the overall campaign objective is to drive home a specific and practical product-related message and encourage specific consumer action – such as to visit a store – or even publicize a well-known brand, then perhaps a rational appeal should be used. While this makes perfect sense intuitively, it challenges socioemotional-selectivity theory, which advises emotional appeals."
ABOUT THE AUTHOR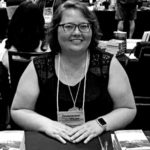 Kristina Knight is a freelance writer with more than 15 years of experience writing on varied topics. Kristina's focus for the past 10 years has been the small business, online marketing, and banking sectors, however, she keeps things interesting by writing about her experiences as an adoptive mom, parenting, and education issues. Kristina's work has appeared with BizReport.com, NBC News, Soaps.com, DisasterNewsNetwork, and many more publications.