Ad tech funding, deals drop in 2016
Venture capitalists CB Insights revealed there was a 33% drop in the volume of funding over the past year, from $3.2bn to an estimated $2.2bn. Furthermore, only 69 ad tech deals were completed in the last quarter of 2016, the lowest in any quarter in the last four years.
The reason, says the Financial Times, is due to the significant growth of Facebook and Google who, together, account for three quarters of all display adspend in the U.S. and more than half (53%) of that in the UK.
"Ad tech's struggle as a sector is absolutely to do with the dominance of Facebook and Google," said Suranga Chandratillake, a partner at Balderton Capital, a venture capital firm based in London. "Ultimately advertising is about selling attention, and if most of that attention is focused on Google and Facebook, then naturally they can monetize it."
In addition, Chandratillake highlights the problems caused by ad tech start-up focus being on attempting to reach the same level of scale of the Google-Facebook duopoly.
"Gains in ad tech are increasingly marginal because companies are constantly copying each other. Lots of ad tech start-ups go from zero to $30m of revenue and back down to zero again. As a VC that's hard to back," he said. "Even if you manage to build a sustainable advantage for a few years, how do you scale to compete with Google or Facebook? That's why traditional adtech does feel dead from a venture perspective."
ABOUT THE AUTHOR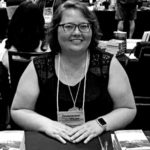 Kristina Knight is a freelance writer with more than 15 years of experience writing on varied topics. Kristina's focus for the past 10 years has been the small business, online marketing, and banking sectors, however, she keeps things interesting by writing about her experiences as an adoptive mom, parenting, and education issues. Kristina's work has appeared with BizReport.com, NBC News, Soaps.com, DisasterNewsNetwork, and many more publications.