Report forecasts Airbnb threat to hotels greater than anticipated
Growth in the number of people using Airbnb, coupled with the number who use the service instead of hotels, is higher than previously expected, according to a recent Morgan Stanley Alphawise survey included in the report. Driving increased usage is higher awareness among travelers (75%) and high user satisfaction rates (93%).
The report also suggests Airbnb could slow down growth in hotel revenues by almost double that previously forecast. The revised analysis suggests growth in hotel revenues will slow by 80% more than previously predicted and a 9% rise in the number of people that would have otherwise stayed in a hotel if it weren't for Airbnb.
Furthermore, the survey (conducted among over 4,000 Airbnb users in the US, UK, France and Germany) showed that "penetration" (the percentage of leisure/business travellers that have used Airbnb at least once) is at 19%/18%, up from 12%/12% last year.
However, while an Airbnb spokesperson was reported to claim that "We've long believed that for for us to win, no one has to lose", Morgan Stanley's analysis shows that the company is impacting hotels. Not only has there been a fall in the number of "compression nights" (when hotels can charge a premium due to being near capacity) but also the number of nights hotels in the top 25 US marketers are near capacity has fallen for the first time since 2009.
ABOUT THE AUTHOR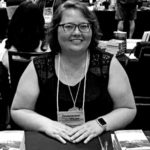 Kristina Knight is a freelance writer based in Ohio, United States. She began her career in radio and television broadcasting, focusing her energies on health and business reporting. After six years in the industry, Kristina branched out on her own. Since 2001, her articles have appeared in Family Delegate, Credit Union Business, FaithandValues.com and with Threshold Media.