Just 14% of UK businesses track social media campaign results
Social media is a platform on which many businesses now rely for brand awareness, consumer engagement and even customer service. More than half (52%) of all businesses use Facebook and 15% have used Instagram during 2016. Nearly all of the businesses surveyed by Digimax had at least once social media account.
However, just 8% of businesses posted updates on their social media accounts on a daily basis which a third did so every other day. Eighteen percent reported updating social media one a weekly basis, 14% fortnightly and 7% on a monthly basis.
Yet, very few – just a paltry 14% – are measuring the results of their social media efforts.
"Using Social media may be a quick way to increase your brand awareness, but learning how to really master social media marketing can be anything but an easy fix," says Shaz Memon, Creative Director at Digimax. "In order for brands to create a strong media presence by interacting with their customers online, they need to be creating regular campaigns, engaging regularly and measuring the results of those campaigns. Learning what resonates with your audience opens up the opportunity to start conversations, grow business partnerships and expand the online community to win new followers and potential customers."
ABOUT THE AUTHOR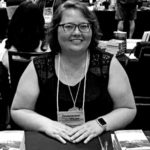 Kristina Knight is a freelance writer based in Ohio, United States. She began her career in radio and television broadcasting, focusing her energies on health and business reporting. After six years in the industry, Kristina branched out on her own. Since 2001, her articles have appeared in Family Delegate, Credit Union Business, FaithandValues.com and with Threshold Media.