3 mobile trends to watch in 2017
Fraud Crusade
"As our mobile devices continue to act as the connective tissue to our lives and our wallets, fraudsters will continue to invest in new ways to outsmart the system. The mobile industry can expect advances in machine learning, anomaly detection, device-level protection and overall automation. As an industry, we will need to work together to defeat the fraud crusade that is occurring in the space," said Jon Burg, Head of Product Marketing, AppsFlyer.
Sponsored Data
"Sponsored data will transition from early adoption to mainstream deployment with mobile operators worldwide. AT&T, Verizon, and T-Mobile have all rolled out free data services to U.S. customers, and mobile operators in Latin America, Africa, and Asia also explored sponsored data models. While sponsored data is now mainstream in the U.S., Syntonic expects more mobile carriers around the globe will partner with content providers to capture the enormous untapped prepaid market of nearly 2 billion mobile subscribers," say the experts at Syntonic.
In-App Playable Ads
"As the mobile industry moves toward incorporating more interactive ad formats, playable ads will begin to stand out as a solution that provides high levels of engagement. Playable ads will become front and center in 2017 as app advertisers seek to find new solutions to improve app discoverability and long-term user engagement. From the user's perspective, offering a "test drive," in the form of playable ads allows a user to interact with and experience an app before committing to a download. Giving users this chance to test drive ahead of time increases engagement rates and the likelihood that high-quality users will convert and download the app," said Tom Cummings, Fiksu DSP.
ABOUT THE AUTHOR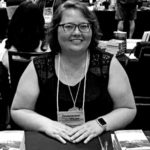 Kristina Knight is a freelance writer based in Ohio, United States. She began her career in radio and television broadcasting, focusing her energies on health and business reporting. After six years in the industry, Kristina branched out on her own. Since 2001, her articles have appeared in Family Delegate, Credit Union Business, FaithandValues.com and with Threshold Media.