3 mobile trends that will change 2017
Ad supported mobile video services
"Mobile video consumption is growing at a fervent pace. With this growing wave of data use, alternative content-centric business models will arise to bolster the economics of video delivery. The year 2017 will be notable for the exploration of ad-supported mobile video services, including everything from user-generated content to premium entertainment and short-form music videos," write the experts at Syntonic.
Over-the-Top mobile content services
"Over-the-Top (OTT) mobile content services will emerge as cable operators and major content providers begin offering programming content directly to mobile consumers across carrier networks. The 2000's were the failed decade of large content brands venturing into mobile as Mobile Virtual Network Operators (MVNOs). The cost of device hardware, customer acquisition, operations, and support far outweighed the value garnered from their premium content. Moreover, the lock cable operators had on big screen programming started to erode with the rise of Internet Protocol, user generated content, and ubiquitous mobile access. Leveraging existing mobile carrier sponsored data platforms, content providers and cable providers can now offer their content and programming directly to the end user's smartphone, irrespective of the mobile network," they write.
Alliances between content companies and mobile carriers
"Verizon will merge with Comcast; AT&T will receive approval to acquire Time Warner; and other carrier-content company mergers and alliances will follow in Europe. Consumers have made their needs abundantly clear – they can't get enough video content on their terms, when and where they want it. Now, the onus is on mobile carriers to accommodate this new consumer expectation. AT&T's acquisition of DirecTV and its planned acquisition of Time Warner for more than US$85 billion is just the beginning. In 2017, Syntonic expects more unions will occur as Verizon formally merges with Comcast, extending the NBC Universal assets onto mobile. The mergers will continue across the Atlantic with major European carriers like Vodafone, O2, and Orange acquiring popular content companies in their respective markets," write Syntonic's experts.
ABOUT THE AUTHOR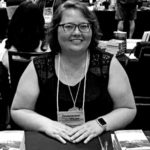 Kristina Knight is a freelance writer with more than 15 years of experience writing on varied topics. Kristina's focus for the past 10 years has been the small business, online marketing, and banking sectors, however, she keeps things interesting by writing about her experiences as an adoptive mom, parenting, and education issues. Kristina's work has appeared with BizReport.com, NBC News, Soaps.com, DisasterNewsNetwork, and many more publications.