Top 3 tips to a strong contextual commerce strategy
Be attuned to your audience.
"Make sure your company's contextual commerce features are integrated into platforms with audiences that will use them. One of the reasons that the Twitter buy button was eliminated was because social media users don't perceive this platform as a natural tool to make purchases. Contextual commerce has been much more successful on traditional online commerce sites, community forums, and blogs because it feels more natural to make a purchase in that environment," said Ray Grady, EVP, CloudCraze.
Go omnichannel.
"Your contextual commerce offerings should include an omnichannel experience. To successfully integrate a contextual commerce experience, marketers must ensure that these features allow for a seamless buying experience on all channels. This is especially true in the context of shopping cart abandonment. In the US, if shoppers can't find a quick answer to their question, 53 percent indicated they would abandon their online purchase. If the experience is not user friendly, shoppers will quickly forgo intent to purchase," said Grady.
Personalize.
"Create engaging content that is personalized for each user. Users that are presented with relevant content that fulfills a need in context are much more likely to make repeat purchases," said Grady.
ABOUT THE AUTHOR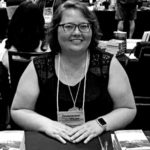 Kristina Knight is a freelance writer based in Ohio, United States. She began her career in radio and television broadcasting, focusing her energies on health and business reporting. After six years in the industry, Kristina branched out on her own. Since 2001, her articles have appeared in Family Delegate, Credit Union Business, FaithandValues.com and with Threshold Media.