Report shows Amazon effect moving to private label
According to new 1010data, Amazon's private label is beginning to show strong competition in the areas of speakers, baby wipes, and batteries. Over the past year, for example, online battery sales topped the $110 million mark, with Amazon sales accounting for 94% of those sales.
"No matter the market, the challenge for brands in an increasing number of categories is that Amazon is the top online channel. And, Amazon is leveraging its dominance to sell their own private-label brands which compete with traditional suppliers," said Jed Alpert, Senior Vice President of Marketing at 1010data. "Reasons for Amazon's success across different markets vary. In batteries, they have a price competitive product in a largely commoditized market with little brand loyalty. In speakers, they've developed truly innovative products that are redefining the market. The bottom line for brands is they can no longer view Amazon as solely a channel and need to acknowledge them as a competitor."
Other interesting findings from the 1010data report include:
• Amazon's Elements brand holds a 16% share for baby wipes, after releasing in 2014
• Elements wipes have shown a 181% YoY growth rate
• Amazon accounts for 88% of online speaker sales, with their Echo holding a 42% market share
How have Amazon's private label sales grown so fast? Walker Sands data suggests part of the pull in that a growing number of shoppers are buying products – from clothing to shoes and even groceries – online. These shoppers are looking for one place where they can pick up everything, without leaving their home, and Amazon is possibly the largest online hub to offer this service.
According to Walker Sands Future of Retail study 31% of shoppers are now shopping online at least weekly; nearly three-quarters are shopping online at least monthly.
ABOUT THE AUTHOR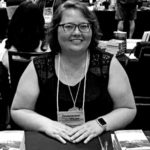 Kristina Knight is a freelance writer based in Ohio, United States. She began her career in radio and television broadcasting, focusing her energies on health and business reporting. After six years in the industry, Kristina branched out on her own. Since 2001, her articles have appeared in Family Delegate, Credit Union Business, FaithandValues.com and with Threshold Media.