Video posts overtake photo posts by brands on Facebook
In the first half of 2016, the average brand profile acquired around 344,000 new fans with the average amount of fans growing from 38,160,209 to 38,504,247, according to Quintly's analysis of 30 Facebook profiles of brands with some of the highest amount of likes. Those brands included Coca-Cola, Mercedes-Benz, Skittles and BMW.
According to Leonie von Leoprechting, part of Quintly's communication team, "this is a very positive sign for all big brands on Facebook, since it means that the platform is still offering a growing base of fans".
However, Quintly's research also revealed a steady decrease in the total amount of 'own posts' by brands, dropping from an average of 150 posts per month in January 2016 to less than 100 in June. This, says Leoprechting, could well be a response by brands to stop swamping Facebook users' timelines with their posts preferring, instead, content that better engages but on a much less frequent basis.
In terms of brand content on Facebook, Quintly's analysis also revealed that more video posts than photo posts were published by the top 30 brands in the first half of this year. Perhaps this links back to the drop in the number of posts due to video content being much better at disseminating more information in a more engaging, and shareable, way than just images or text.
ABOUT THE AUTHOR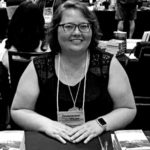 Kristina Knight is a freelance writer based in Ohio, United States. She began her career in radio and television broadcasting, focusing her energies on health and business reporting. After six years in the industry, Kristina branched out on her own. Since 2001, her articles have appeared in Family Delegate, Credit Union Business, FaithandValues.com and with Threshold Media.