Sales via mobile apps overtake those on mobile web
Mcommerce sales are up 40% this year, compared with 11% sales growth for ecommerce. And, for the first time, mobile apps now make up the majority of mcommerce transactions, reports the e-tailing group, which was recently acquired by Astound Commerce. In addition, mobile app visits exceeded those to mobile websites.
In Q1 2016, online sales accounted for $40billion of which $26.6billion came from mobile and $13.5billion from desktop. Of mobile sales, $13.4billion came from mobile apps, slightly more than from mobile websites ($13.2billion).
"Retailers need to be proactive in delivering a mobile first experience and it is all about speed," said Lauren Freedman, senior vice president of digital strategy and chief merchant of Astound Commerce. "They need to create a multi-dimensional merchandising experience that engages the shopper while ensuring that all functionality from search to checkout helps buyers quickly find relevant products; and where checkout is seamless and information is captured from one channel to the next."
The IAB's recent report, 'Mobile Commerce: A Global Perspective', found that more than half (57%) of consumers have been using their mobile device to make purchases for more than twelve month and 80% do so because it is convenient and offers better prices.
"Pressing the 'buy' button on mobile devices is now a regular occurrence the world over," said Anna Bager, Senior Vice President, Mobile and Video, IAB. "Marketers and media agencies need to fully embrace smartphones and tablets as a critical pathway for all shopping activities and increase investment if they want to build meaningful relationships with mobile consumers, driving them from discovery to purchase."
ABOUT THE AUTHOR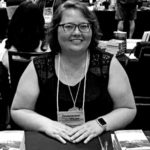 Kristina Knight is a freelance writer based in Ohio, United States. She began her career in radio and television broadcasting, focusing her energies on health and business reporting. After six years in the industry, Kristina branched out on her own. Since 2001, her articles have appeared in Family Delegate, Credit Union Business, FaithandValues.com and with Threshold Media.