Mobile dominating UK retail landscape
Mobile is now dominating the retail landscape in the UK, found Criteo's latest 'State of Mobile Commerce Report'. Retailers can no longer ignore mobile – whether apps or the mobile web – as well as mobile targeting strategies if they want to engage shoppers.
The UK, along with Japan, have surpassed parity with desktop and now sell more on mobile devices. Meanwhile, Australia, Brazil and France have all witnessed the biggest year-over-year increases in mobile's share of retail transactions. Furthermore, highlighting the effectiveness of mobile-friendly sites, those countries with the highest percentage of such sites – Japan, Australia and South Korea – saw the greatest share of mobile transaction. Mobile conversion rates are highest in the UK, Japan and South Korea.
"Mobile commerce has reached a turning point and is surpassing desktop purchasing as retailers continue to evolve their mobile shopping platforms," said Elie Kanaan, EVP, Marketing, Criteo. "Retailers need to create a truly seamless mobile and cross-device experience and be prepared to engage with users no matter where they are along the path to purchase. Brands that master the mobile trend will have a head start on competitors and the momentum to lead the pack through the shopping seasons ahead."
ABOUT THE AUTHOR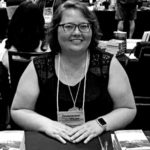 Kristina Knight is a freelance writer based in Ohio, United States. She began her career in radio and television broadcasting, focusing her energies on health and business reporting. After six years in the industry, Kristina branched out on her own. Since 2001, her articles have appeared in Family Delegate, Credit Union Business, FaithandValues.com and with Threshold Media.