Expert: How feedback really impacts strategy
Kristina: How much influence do customer advisory boards really have on a company's direction?
Jane Hiscock, Founder & President, Farland Group: Customer advisory boards can have a significant and long lasting effect on product and company direction. For example, they can be instrumental in assessing or course correcting untested ideas, uncovering new markets, gaining competitive advantage, improving the customer experience, and boosting loyalty.
It really is one of those situations where you get back what you put into it. When a company makes a commitment to forming a customer advisory board, its success hinges on actively listening to the board's feedback and holding employees accountable for applying the board's advice.
Kristina: When it comes to creating an inner circle of customer advisors, what do you look for, how do you forge and sustain mutually beneficial relationships, and how does each side of the relationship (company and customer) maintain perspective.
Jane: Your advisory board should include a cross-section of customers representing various industries and job functions. While it's important to cultivate relationships with the C-Suite, you also need to determine the strategy of the company and the purpose of the board. Some strategy boards are looking for industry leaders. Other boards are more focused on product development and for those you want the experiences of individual contributors as they're often closest to using your products and services on a more frequent basis.
Forging mutually beneficial relationships comes down to creating as much value for the advisory board members as it does for the sponsoring company. The top three benefits we consistently see for advisory board members are:
• Sharing best practices and lessons learned while also providing reality checks and guidance on vendor issues.
• Exposure to cross-industry peers. This provides them with potential new partnerships and different viewpoints that might not have otherwise been possible.
• Forming deeper connections with the sponsoring company gained through a shared mission and more focused and meaningful interactions.
When you form an advisory board with these strategies and goals in mind, you'll naturally lead the group to offer balanced perspectives because they realize the reciprocal value of their participation.
Kristina: There is a fine line between sharing company strategy and direction with a customer advisory board and protecting a company's intellectual property and competitive differentiators. Can you provide tips and recommendations on navigating it?
Jane: This is a part of the design of every advisory board and it is important to determine how far you want to go in providing transparency into future strategies, research and investments. For those that are sharing future IP it is best to create NDA agreements for the Board that protect all parties and allow for open sharing.
Most boards can define a level of confidentiality and non-attribution that allows for important advice and sharing without getting too deep into areas that involve important IP. Since both parties have a mutual interest in the outcome, it's understood that confidential information and proprietary processes remain close to the vest and in our 10 years of doing this work we've never experienced a violation of trust created between Board members and the vendor community.
ABOUT THE AUTHOR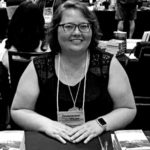 Kristina Knight is a freelance writer with more than 15 years of experience writing on varied topics. Kristina's focus for the past 10 years has been the small business, online marketing, and banking sectors, however, she keeps things interesting by writing about her experiences as an adoptive mom, parenting, and education issues. Kristina's work has appeared with BizReport.com, NBC News, Soaps.com, DisasterNewsNetwork, and many more publications.