Study: CPG to top $10b this year
Through the first half of 2016, CPG digital sales increased by more than 40% YoY, according to new data, which is moving experts to predict overall online sales for CPG products will top the $10 billion mark this year. This is significant growth; in 2014 CPG digital sales were are the $5 billion mark and last year stood at $7 billion.
Perhaps more impressive is that in-store CPG purchases are flat so far in 2016.
"Our data shows that online challengers are making a big impression in their market segments because e-commerce helps them achieve massive growth without the high up-front costs that traditional CPG companies must incur in marketing, distribution and product visibility at brick-and-mortar stores," said Natalie Seidman, SVP Data Insights. 1010data insists that CPGs that want to stay competitive need to get a sense of how consumers shop online, what levers a brand has to increase sales, and where marketing and product resources are best allocated. Seidman added, "Leveraging e-commerce insights can enable CPG brands to better compete in the rapidly evolving online shopping world, their primary opportunity for revenue growth in U.S."
Other interesting findings from the report include:
• The Health Supplements category has already crossed the $1 billion marker
• Pet Care has reached the $700 million marker
• Half of the Top 20 online CPG brands are in the Pet Care category
ABOUT THE AUTHOR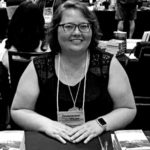 Kristina Knight is a freelance writer based in Ohio, United States. She began her career in radio and television broadcasting, focusing her energies on health and business reporting. After six years in the industry, Kristina branched out on her own. Since 2001, her articles have appeared in Family Delegate, Credit Union Business, FaithandValues.com and with Threshold Media.