Snapchat rumored to be rolling out behavioral targeting for advertisers
In the first half of 2016, Snapchat was, according to SurveyMonkey Intelligence, the second most downloaded app in the U.S. with over 54 million downloads. The good news for marketers is that they may soon be able to tap this large, and young, audience.
In Q3 2016, Snapchat is said to be launching behavioral targeting for advertisers, according to a comment made by the company's director of revenue operations, Clement Xue, to eMarketer.
To date, the social media app which is popular among Millennials and Generation Z, has lacked the targeting tools that social media advertisers have become accustomed to on other social channels. However, recent moves made by the platform, such as the launch of an API and improved targeting capabilities signal a change in direction.
Furthermore, eMarketer's report forecasts that Snapchat will continue increase its user base with a 27.2% increase this year and 13.6% next. While Millennials will continue to make up the biggest share of the user base – currently 70% of monthly active users – this will decrease to just over half (56%) as older users come onboard.
ABOUT THE AUTHOR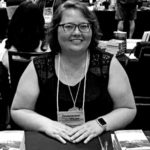 Kristina Knight is a freelance writer based in Ohio, United States. She began her career in radio and television broadcasting, focusing her energies on health and business reporting. After six years in the industry, Kristina branched out on her own. Since 2001, her articles have appeared in Family Delegate, Credit Union Business, FaithandValues.com and with Threshold Media.