Report: B2C winning the subscription race
In the digital space, about one-quarter (25%) of recurring payments originate with B2B businesses; many of these are for SaaS and cloud platforms.
"Companies of all sizes, from start-ups to global businesses, are turning to the subscription model to build healthy and loyal relationships with their customers over long periods of time," said Dan Burkhart, CEO of Recurly. "The metrics identified in our analysis provide guidance for product, promotions, and operations to help subscription businesses better understand how to maximize customer loyalty, leading to increased growth rates and revenue."
Other interesting findings from the report include:
• Churn/attrition rates average 9.9%, but decreased steadily from Q1 through Q4
• 12% of transactions failed each quarter (average), edging slightly higher between Q1 and Q4
• About 11% of the revenue from failed transactions was recovered over time
"Each billing cycle offers an opportunity to create and enforce customer loyalty by reinforcing value," Burkhart added. "Retention is vital to the success of subscription-based companies, creating economic loyalty and granting companies predictable revenue streams. Understanding and managing the metrics we have identified in our report, especially churn, will help businesses form closer relationships with their customers and deliver predictable revenue."
ABOUT THE AUTHOR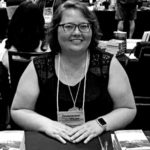 Kristina Knight is a freelance writer based in Ohio, United States. She began her career in radio and television broadcasting, focusing her energies on health and business reporting. After six years in the industry, Kristina branched out on her own. Since 2001, her articles have appeared in Family Delegate, Credit Union Business, FaithandValues.com and with Threshold Media.