Few app users make in-app purchases
According to AppsFlyer's report, released on 30 June, just 5.2% of mobile users globally make in-app purchases. This small subset of users pays $9.60 per month per app. Across the entire 100 million users studied, the average in-app purchase was closer to just 50 cents per app.
"Our data shows that in-app spending continues to present a significant opportunity for app publishers and marketers," said Ran Avrahamy, AppsFlyer's VP of marketing. "While only a small portion of app users actually spend money on in-app purchases, app developers and marketers can capitalize by ensuring they always offer an optimal in-app experience, and by constantly measuring and optimizing their activities in order to build a strong base of loyal, valuable users."
The report also looked at geographical and device-type differences in in-app spending.
Users in Asia were found to spend 40% more on in-app purchases than the rest of the world, mostly focused on mobile games, while North Americans spend the highest amount in shopping apps.
In terms of device, the report shows iOS users spend nearly 2.5 times as much as Android users ($1.08 vs. $0.43 in monthly in-app purchases per user, per app). Not only do they spend more, but iOS users were found to be 50% more likely to spend on in-app purchases than Android users.
"As app developers lay out their development, marketing and engagement strategies, it is critical for them to understand the differences in in-app spending behaviors across different platforms, geographic regions and app categories," added Avrahamy.
ABOUT THE AUTHOR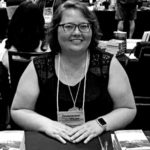 Kristina Knight is a freelance writer with more than 15 years of experience writing on varied topics. Kristina's focus for the past 10 years has been the small business, online marketing, and banking sectors, however, she keeps things interesting by writing about her experiences as an adoptive mom, parenting, and education issues. Kristina's work has appeared with BizReport.com, NBC News, Soaps.com, DisasterNewsNetwork, and many more publications.