APAC digital ad spend to overtake US this year
In their latest Advertising Forecast, Strategy Analytics reveals that this year will see digital ad spend in Asia-Pacific rise 18.2% to $59.7 billion. That means that, for the first time, the region's digital ad spend will outstrip that of North America which will see a rise this year of 6.9% to $59.5 billion.
It comes as no surprise to learn that the Asia-Pacific region's rise to the top is driven by China which will see growth of 25.1% to $22.4 billion this year, making it the world's second biggest country for digital ad spend behind the US.
Between them, the US and China account for 44% of global digital ad spend this year.
"Advertising is about "eyeballs" and the sheer scale of the Chinese market, along with India and Indonesia, is why Asia-Pacific will overtake North America this year, despite underlying economic weakness in some economies," says Michael Goodman, Strategy Analytics' Digital Media Director. "Millions just can't compete with billions."
Alongside China, Japan (4th) and Korea (6th) means Asia-Pacific accounts for half of the six biggest digital markets globally. By 2021, Asia-Pacific's digital ad market will be 33% bigger than North America's.
Overall, digital ad spend globally will rise 12.6% in 2016 to $176.7 billion – a 32% share of total advertising spend. Within digital ad spend, search advertising will account for 52%, display advertising 36% and classifieds, 11%.
ABOUT THE AUTHOR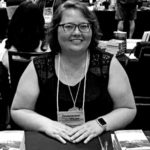 Kristina Knight is a freelance writer based in Ohio, United States. She began her career in radio and television broadcasting, focusing her energies on health and business reporting. After six years in the industry, Kristina branched out on her own. Since 2001, her articles have appeared in Family Delegate, Credit Union Business, FaithandValues.com and with Threshold Media.