UK: Retail spending moves further online
It seems that British consumers are continuing to move away from shopping in-store and moving online. According to the British Retail Consortium (BRC), the contribution of online to overall sales grew as that of physical stores fell during May this year. Online contribution to overall sales grew by 2.2 percentage points while physical stores' contribution fell 1.7 percentage points.
More than a fifth of all retail sales in the UK are now made online with non-food products, which account for 55% of all UK retail sales, growing by 13.7% in May to total 21.2% of all retail sales. Meanwhile, overall retail sales grew by 1.4%.
"As contribution from stores was negative, online sales took more than their proportionate share of overall non-food growth. The online penetration rate reached the third highest ever recorded, after Black Friday in November and the January sales," said Helen Dickinson, chief executive of the BRC. "Retailers are confidently using their online channels to drive overall growth of their omni-channel businesses. This is evidently where businesses need to direct investment to ensure they remain competitive and meet the demands of the increasingly digital-savvy consumer."
ABOUT THE AUTHOR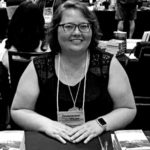 Kristina Knight is a freelance writer based in Ohio, United States. She began her career in radio and television broadcasting, focusing her energies on health and business reporting. After six years in the industry, Kristina branched out on her own. Since 2001, her articles have appeared in Family Delegate, Credit Union Business, FaithandValues.com and with Threshold Media.