Survey uncovers new mobile shopping audience – the Mobile Reliants
End-to-end mobility firm DMI conducted a survey among 2,500 shoppers in the U.S. and, as well as uncovering current mobile shopping behaviors, identified a new audience that is not defined by demographics but by their behavior.
Dubbed "Mobile Reliants", this audience uses their mobile device more frequently to shop and, for retailers, represents a prime opportunity to increase revenue via mobile-focused in-store strategies. Almost a third (33%) of the survey respondents qualified as Mobile Reliants based on the fact they described their mobile device usage as "all day", used a mobile device when shopping in-store "every time" or regularly, had three or more shopping apps on their mobile device and had made a past purchase on a mobile device. Mobile Reliants can be any age, but 25-34 year-olds are 45% more likely to be Mobile Reliant.
Due to their mobile behavior, this audience will reward retailers who cater to their mobile usage with increased loyalty, more frequent store visits and more spending.
So, what do Mobile Reliants want from retailers? According to DMI's survey, their five most-desired features would be store-specific promotions, the ability to instantly check an item's price and inventory, to be able to review their rewards balance at any time, to be able to check-out and purchase items via mobile and to use their device to earn extra rewards.
Nearly all Mobile Reliants (97%) said they would use such feature and 85% said they would be more likely to shop at a store that offers them than at a competitor's. Furthermore, 82% said they would visit a store with such features more often and 78% said they would spend more.
"Based on our findings, there is enormous opportunity for retailers to better serve Mobile Reliants and, in doing so, create stronger customer relationships that drive business performance," said Jeremy Gilman, VP Strategy at DMI. "Catering to Mobile Reliants is the next big customer experience challenge for retailers to tackle, and we're excited to help them do it."
ABOUT THE AUTHOR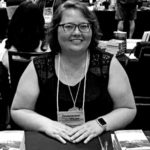 Kristina Knight is a freelance writer with more than 15 years of experience writing on varied topics. Kristina's focus for the past 10 years has been the small business, online marketing, and banking sectors, however, she keeps things interesting by writing about her experiences as an adoptive mom, parenting, and education issues. Kristina's work has appeared with BizReport.com, NBC News, Soaps.com, DisasterNewsNetwork, and many more publications.