Study: Shoppers hunting deals year-round
Hitwise, a division of Connexity, deal seekers are now looking for deals throughout the year – not just during the holiday season or during back-to-school events. According to their data the share of searches involving coupons or deals is up by nearly half year over year, and most (60%) of 'coupon' based searches are happening via mobile devices. Some of the most sought after deals are for apparel – shoes, specifically.
"Deal-oriented searches include those using keywords: sale, coupon, deal, rebate, bargain, discount or clearance," said John Fetto, senior analyst research and marketing at Connexity. "Interestingly, when it comes to searches for 'sales' specifically, footwear, including shoes and boots, are the most commonly sought-after products throughout the year. August is the peak month for shoe sale searches while November and December are tops for boots. The other most commonly pursued sale items online include: mattresses, TVs, furniture and tires. Typically, September is the month when mattress sale searches are highest whereas television and tire sale searches are greatest in December. Meantime, searches for furniture sales peak during August and September."
Other interesting findings from the report include:
• Most shoe searches happen in August, November is the top month for boot searches
• TV and Tire searches rule in December
• Furniture and Mattress searches rule in August/September
And it isn't only deal-shopping that has become a year-round event. Connexity's Bizrate Insights found that back to school shopping, which used to be an end-of-summer event, is starting as early as April. Their recent survey found more than 10% of back to school shoppers will begin picking up items by June, and by August more than half will already be shopping.
ABOUT THE AUTHOR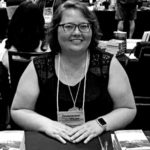 Kristina Knight is a freelance writer based in Ohio, United States. She began her career in radio and television broadcasting, focusing her energies on health and business reporting. After six years in the industry, Kristina branched out on her own. Since 2001, her articles have appeared in Family Delegate, Credit Union Business, FaithandValues.com and with Threshold Media.