Product page conversion rates average 8%
Receiptful has recently launched its 2016 Product Page Conversion Report. The report shows just how important it is to track product page conversion rates in an online environment in which social media links and long-tail searches mean many shoppers head directly to product pages and do not begin on a store's homepage.
According to the report, "one of the most crucial yet under-appreciated hurdles to sales is driving visitors to click and view products". It appears ecommerce stores have a 33.9% bounce rate suggesting that around one third of all site visitors that arrive at the homepage leave without ever browsing product pages. However, once a shopper does click through to view inventory the likelihood of a sale increases.
"Product pages are no longer just a mid-funnel milestone in a shopper's journey," says Receiptful's Danny Wong told VentureBeat. "In some cases, product pages are the first point of interaction a customer has with a brand (case in point: product listing ads). Therefore, stores may want to ensure their product pages are engaging, standalone assets."
Receiptful's analysis of data from 2,687 ecommerce sites, 1.34 million monthly orders and $848 million in annual sales found that the average product page conversion rate is 7.91%. At the top end of the conversion spectrum are what Receiptful dubs ecommerce "unicorns" with almost 50% page conversion rates while some brands convert as little as 0.10%.
Recent research from Shotfarm involving a survey of 1,500 consumers reveals the importance placed on product page content. In particular, the research found that, while the effect of poor product content touches on all facets of an online business, the effects are more readily apparent in the areas of brand trust, shopping cart abandonment and returns.
"In the eyes of the digital consumer, a product is only as good as the information associated with it," writes Shotfarm content manager, Sara Berg, on the company's blog. "If that information is incomplete in any way, purchases are delayed, products are returned, and brand equity is lost. All are very costly propositions."
ABOUT THE AUTHOR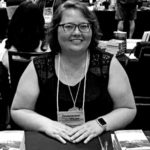 Kristina Knight is a freelance writer based in Ohio, United States. She began her career in radio and television broadcasting, focusing her energies on health and business reporting. After six years in the industry, Kristina branched out on her own. Since 2001, her articles have appeared in Family Delegate, Credit Union Business, FaithandValues.com and with Threshold Media.