Online and mobile banking helps youngsters to save
Halifax Saving's survey of more than 5,000 British consumers of all ages found that, overall, two thirds of any age group found it easier to save using mobile and online banking services. Overall, about two thirds of the participants of any age group found saving easier with online banking services. Of those who specifically use mobile banking nearly as many (65%) said it was helpful thanks to being able to see their balance at any time on their mobile device.
However, among 18 to 24 year olds, the number that find it easier to save using online or mobile banking rises to around 80%. Specifically, 81% that use their bank's online features and 82% who said they use mobile banking services also said that the ability to gain rapid access to their balance in real-time makes it far easier for them to be able to keep track of their money and savings.
After all, if you're tempted to buy that new outfit, or gadget, but can quickly take a look at your finances on your phone, the state of your finances could well quell that impulse.
Giles Martin, Head of Halifax Savings said: "It's clear that having easy real-time access to their savings balance, whether in their pocket or on their PC, is keeping saving front of mind. This is great news if it means that young people are getting into good savings habits early in life, particularly at a time when reaching those key milestones like buying a first car or first home can feel out of reach for many."
ABOUT THE AUTHOR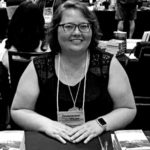 Kristina Knight is a freelance writer based in Ohio, United States. She began her career in radio and television broadcasting, focusing her energies on health and business reporting. After six years in the industry, Kristina branched out on her own. Since 2001, her articles have appeared in Family Delegate, Credit Union Business, FaithandValues.com and with Threshold Media.