Email Roundup: Solutions to increase targeting
First, Evergage has launched the Evergage for Email solution. The new offering uses Evergag'es leading real-time personalization platform to help brands better personalize email offerings.
"Over the last year, we have heard a number of our customers say they need to be able to extend the real-time personalization they're doing with Evergage on their websites and mobile apps into email," said Karl Wirth, Evergage CEO and co-founder. "The personalization happens at the moment a visitor opens his email. Marketers create and send their emails the same way they always have, but now, with the addition of Evergage for Email, they simply insert HTML from Evergage into the email template, and when the recipient opens his email, content relevant to his individual profile dictates what content he sees, which products are recommended, and what offers he receives."
Meanwhile, Criteo has launched Dynamic Email. The new solution is powered by Universal Match technology, giving marketers the ability to deeply target emails based on behaviors such as past purchases and browsing history.
"We believe that relevant, timely communications drive performance, engagement, and ultimately, conversions for our clients, said Michael Steckler, EVP and General Manager, Email at Criteo. "We've seen extraordinary success from Criteo Dynamic Retargeting on desktop and mobile display, and we expect to see similar results from recommendations on our Dynamic Email product."
ABOUT THE AUTHOR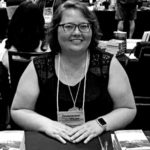 Kristina Knight is a freelance writer based in Ohio, United States. She began her career in radio and television broadcasting, focusing her energies on health and business reporting. After six years in the industry, Kristina branched out on her own. Since 2001, her articles have appeared in Family Delegate, Credit Union Business, FaithandValues.com and with Threshold Media.