Ad tech firm Unruly's recent survey of 3,200 global consumers about what they want from online video advertising has found that a whopping nine out of ten of APAC Internet users would consider using ad blockers.
While less than half (45%) of Southeast Asians declared the same, two-thirds of Australian respondents said they are put off a brand when forced to watch a pre-roll ad. However, Southeast Asians are put off more by retargeting with 67% saying they find ads that follow them around the Internet 'creepy', more than the global average of 63%.
Furthermore, more than three-quarters (77%) of Australians said they would lose trust in a brand whose ads lacked authenticity, and 86% of Southeast Asians felt the same. In fact, 77% of APAC Internet users mute video ads suggesting creative video should work as well with sound as without.
Unruly's findings echo other surveys of late that reveal the extent of consumer dismay with online advertising. Such skepticism has prompted Unruly, together with media agency Mindshare, to issue their APAC Future Video Manifesto – a fact sheet for regional advertising advising how best to deal with the increasing behavior of ad blocking.
According to Phil Townend, Unruly APAC MD, "You could argue we're hurtling towards an 'adblockalypse'".
"We launched the APAC Future Video Manifesto to help brands in the region rebuild trust, re-connect with consumers and re-set the ad economy so we can collectively survive the existential threats that face the ad industry in the 21st Century and realize the full potential of video as a medium," said Townend.
"Consumers are fed up with ad clutter – too many anti-social, interruptive ads. The solution is polite advertising: polite-page loading, respectful ad formats that give a better user experience, and better ads in the first place – content that's worth watching."
The APAC Future Video Manifesto is free to download and contains Unruly's '7 Pillars' which, they believe, will "make advertising a collaborative experience between brand and consumer".
ABOUT THE AUTHOR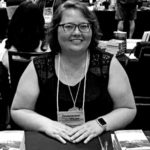 Kristina Knight is a freelance writer based in Ohio, United States. She began her career in radio and television broadcasting, focusing her energies on health and business reporting. After six years in the industry, Kristina branched out on her own. Since 2001, her articles have appeared in Family Delegate, Credit Union Business, FaithandValues.com and with Threshold Media.