Study: People-based ad spend increasing
What is people-based marketing?
"In today's cross-device world, where web-based cookies don't work in many mobile and connected device environments, marketers need a way to reach known customers with personalized, one-to-one messages. Flexible, open addressable media solutions will provide the way forward for advertisers to reach their customers with relevant messages, at the right place, in real-time," said Marc Kiven, Founder and CRO, Signal.
According to People-Based Advertising: Evaluating the impact and future of addressable media about half of media buyers 'plan to grow' people based marketing efforts while two-thirds (67%) of advertisers say they'll increase their spending in the area.
"People-based advertising removes the guesswork from digital media. When advertisers achieve the power of knowing who they are targeting, they can reduce wasted ad spend, show relevant messages to consumers, and ultimately improve return on ad investments. As brands and media buyers realize these benefits, it's not surprising that they want to do more people-based marketing to reach customers with relevant experiences wherever they are," said Mike Sands, CEO, Signal.
There are concerns about people-based initiatives, primarily the data surrounding them. Most (78%) say they 'are concerned about data governance within walled gardens and 77% report concerns about closing the attribution loop within these gardens; 74% worry about the customer data they're handing over through people-based initiatives.
Other interesting findings from the report include:
• Versus traditional buys, 83% of media buyers say people-based buys have superior performance
• 64% of advertisers report higher CTRs with people-based buys
• 60% say they have higher conversion rates with people-based buys
ABOUT THE AUTHOR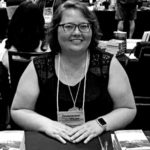 Kristina Knight is a freelance writer based in Ohio, United States. She began her career in radio and television broadcasting, focusing her energies on health and business reporting. After six years in the industry, Kristina branched out on her own. Since 2001, her articles have appeared in Family Delegate, Credit Union Business, FaithandValues.com and with Threshold Media.