Studies: Marketers struggling to understand data
According to The 2016 Marketing Signals Report the time between data collection, including the number of collection spaces, and having solid performance indicators is causing trouble for many brands. In fact more than half of marketers surveyed say they have multiple collection points and that their biggest problem is that signal measurement isn't faster.
"The survey clearly shows that marketers are struggling with the signal lag issue," noted Opher Kahane, CEO and co-founder of Origami Logic. "By not having timely access to performance data, marketers cannot perform in-flight measurement and optimization of campaigns, which is critical to serve today's digital consumers. Fortunately, marketers seem to be aware of the importance of this issue and are driving towards daily signal measurement."
Other interesting findings from the report include:
• 60% of those surveyed say they 'cannot measure' across all channels/platforms
• 39% report they can measure and analyze signals on a weekly basis
• 77% say they 'want the ability' to do this measurement and analysis on at least a weekly basis
• Most say they track 1-6 signals across platforms including search, display and social, the web and email, and mobile and online video
Meanwhile, new data out from Rapt Media highlights content measurement is a focus for many brands. The Future of Content: Measuring Content Performance report finds that more than half (59%) of marketers surveyed are most concerned with getting better/deeper insights into their content's performance while 60% say they 'cannot measure ROI' on their content.
Other interesting findings from the Rapt report include:
• 98% say they would invest in content tech if their measurement concerns were addressed
• 75% say they can't personalize content enough for their different audiences
• 47% say their content isn't versatile enough to leverage across channels
ABOUT THE AUTHOR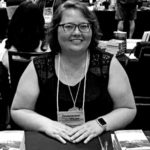 Kristina Knight is a freelance writer with more than 15 years of experience writing on varied topics. Kristina's focus for the past 10 years has been the small business, online marketing, and banking sectors, however, she keeps things interesting by writing about her experiences as an adoptive mom, parenting, and education issues. Kristina's work has appeared with BizReport.com, NBC News, Soaps.com, DisasterNewsNetwork, and many more publications.