Snapchat beats Facebook for daily video views
Snapchat users now watch 10 billion videos per day, according to new figures published by Bloomberg, up from 8 billion in February and 6 billion in November 2015.
"Snapchat is sharing the new stories statistic with investors to help explain that its app is focused on serving people who create and broadcast content, not just consume it," says Bloomberg.
The latest figures for videos viewed on Facebook was back at the end of 2015 and stood at 8 billion.
Snapchat first gained popularity for its disappearing messages, and has been growing rapidly to a current base of some 100 million. The platform particularly appeals to young users.
A recent Piper Jaffray study "Taking Stock With Teens" surveyed around 6,500 U.S. teens to see what they felt was the most important social network, and Snapchat came out on top with 28% of votes compared to 27% for Instagram.
The reason for Snapchat's popularity among teens is that they are happier communicating visually, through pictures and videos, rather than in text.
ABOUT THE AUTHOR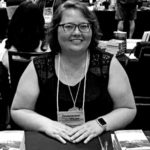 Kristina Knight is a freelance writer based in Ohio, United States. She began her career in radio and television broadcasting, focusing her energies on health and business reporting. After six years in the industry, Kristina branched out on her own. Since 2001, her articles have appeared in Family Delegate, Credit Union Business, FaithandValues.com and with Threshold Media.