Rewarded video ads a hit with game developers and players alike
Unity Technologies surveyed more than 2,000 mobile games developers and players and found that, among both sets, rewarded video ads, which offer players virtual currency and other incentives, were the most popular.
Among mobile game developers, more than half (52%) said video ads provide the highest revenue per user compared to any other type of in-game advertising. Less than 1 in 10 (9%) of developers noticed retention decrease after introducing rewarded video ads and 86% said the integration of rewarded video ads unaffected or even increased in-app purchasing.
Among players, 71% say that watching video ads is their preferred way to "pay" for game content and more than half (54%) specifically chose rewarded video. The vast majority (80%) said they were open to engaging with video ads for in-game rewards.
For game players who are never likely to fork out money to play, the opportunity to watch videos in return for virtual goods has the added benefit of keeping them engaged with a game for a longer period of time which, in turn, means they end up seeing ads and generating more revenue for the game developer.
And there are benefits to the advertiser, too, According to Elain Szu, senior manager of exchange marketing at Twitter/MoPub, "Rewarded video ads provide users with an additional reason to watch the whole video, giving the advertiser more leeway and time to get their message across for their brand than a video that you can skip after a few seconds".
ABOUT THE AUTHOR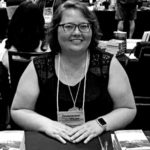 Kristina Knight is a freelance writer based in Ohio, United States. She began her career in radio and television broadcasting, focusing her energies on health and business reporting. After six years in the industry, Kristina branched out on her own. Since 2001, her articles have appeared in Family Delegate, Credit Union Business, FaithandValues.com and with Threshold Media.