Detailed product information ranks above reviews, price in decision to buy
Most (90%) of today's consumers shop online and almost all (88%) expect product information to be accurate, rich and complete if they are to consider hitting the 'buy button. In fact, 0survey of more than 1,000 shoppers in the U.S. found that detailed product descriptions ranked first in regards to a consumer's decision to make a purchase, higher than reviews (second place) and price (third place).
"Consumers are naturally very price-conscious," said Jason Purcell, co-founder and CEO at Salsify. "But when making purchasing decisions, the research supported what we already believed to be true – strong product content is a critical factor to "buy".
Specifically, 66% of respondents said they require product content to contain at least three product images and 82% want to be able to read at least three reviews.
Perhaps the most dominant online shoppers today – Millennials – report that product content is "extremely important"" to their decision to make a purchase. They are 40% more likely to say so than any other group.
Furthermore, in their social world, Millennials are highly influenced by the experiences and opinions of others and are 60% more likely than any other group to purchase products based on a friend's social post and nearly three quarters (72%) are more likely to purchase based on photos of others who have used it. Millennials are also 50% more likely to rank ratings and reviews as the most important factor when deciding which website to buy from.
ABOUT THE AUTHOR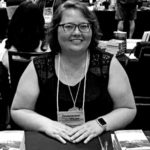 Kristina Knight is a freelance writer based in Ohio, United States. She began her career in radio and television broadcasting, focusing her energies on health and business reporting. After six years in the industry, Kristina branched out on her own. Since 2001, her articles have appeared in Family Delegate, Credit Union Business, FaithandValues.com and with Threshold Media.