85% of consumers sign up for marketing emails hoping for a reward
According to the survey of U.S. consumers by Adestra, most (85%) say they sign up to marketing emails in the hope they will receive some sort of discount or promotion. The top types of promotions consumers hope to find in their inbox are percentage-off offers (35%), free shipping (20%), free trials (14%), and dollar-off promotions (14%).
In comparison, very few (41%) sign up to keep abreast of new products or services. However, some (38%) will sign up purely because they love a brand and just over a quarter (27%) so they can take part in product research.
"As long as customers expect discounts and other special offers, make sure you include them in your emails," advises Adestra in the report. "Even content-focused messages should give your customers a reason to click to your website, browse around and either buy something or otherwise engage with your brand, such as lling out preferences, answering surveys, signing up for a loyalty program or checking out videos or other information."
When asked what they would like to tell retailers about the emails they receive, 37% had no answer the but next biggest segment said "don't send as many emails" (23%). In fact, 60% of respondents said they receive too much promotional email.
However, email came out as the channel most preferred via which to receive communications from a business (72%), way ahead of direct mail (9.6%), SMS (4.2%) and push messaging via app (3.5%).
ABOUT THE AUTHOR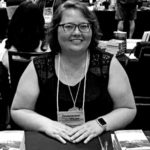 Kristina Knight is a freelance writer based in Ohio, United States. She began her career in radio and television broadcasting, focusing her energies on health and business reporting. After six years in the industry, Kristina branched out on her own. Since 2001, her articles have appeared in Family Delegate, Credit Union Business, FaithandValues.com and with Threshold Media.