U.S. Federal Reserve reports steady rise in mobile banking adoption
The Federal Reserve Board's 'Consumers and Mobile Financial Services 2016′ report reveals that more than three-quarters (77%) of adults in the U.S. made mobile payments last year, up from 71% in 2014.
The report also found a steady upward trend in the number of people who opt to use mobile banking – up to 43% in 2015 from 22% in 2011. The vast majority (94%) use mobile banking to check account balances, but more than half (54%) now use it to make account transfers and 56% have set up alerts linked to their accounts on their mobile device.
Among those who use mobile banking, 54% placed the channel as one of the three most important ways they interact with their bank after online (65%) and ATM (62%). Mobile banking came above branch tellers (51%).
The use of mobile payments continues to be less than mobile banking. Just over a quarter (28%) of smartphone users made a mobile payment in 2015, the most common types being paying bills, purchasing physical or digital items remotely or paying for goods in-store.
However, while convenience is one of the main drivers of mobile banking use, users continue to express concerns about privacy and security. The majority of smartphone users report having taken action to reduce risk by installing updates, password-protecting their device and customizing privacy settings.
ABOUT THE AUTHOR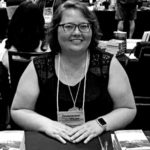 Kristina Knight is a freelance writer based in Ohio, United States. She began her career in radio and television broadcasting, focusing her energies on health and business reporting. After six years in the industry, Kristina branched out on her own. Since 2001, her articles have appeared in Family Delegate, Credit Union Business, FaithandValues.com and with Threshold Media.