Travel: Trust in online travel agents falling, use of mobile apps rising
Fuel's report, '2016 Leisure Travel Trends: What Smart Hotels Need to Know', has some disturbing news for Online Travel Agents (OTAs).
Based on a survey of 2,900 consumers, all of who planned and conducted at least one leisure vacation in the past 12 months, the findings show that distrust in OTAs has risen 50% in the past year. This was ascertained by asking consumers to rate the believability of online review sources.
Instead, a hotel's own website was ranked the most believable (95%), followed by TripAdvisor.com. This finding suggests that hotels should focus on curating and presenting their own verified reviews on their own websites.
The report also reveals the increasing importance of mobile in travel planning right through to the duration of the trip, in particular mobile apps. More than half (52.2%) of consumers said they would use a mobile app to purchase additional services and 61.4% would be willing to spend more for added value such as late checkouts and room upgrades via a mobile app.
"With more than 85% of travelers owning and using a smartphone, hoteliers need to focus on the benefits of this direct access to customers," Butler said. "The results overwhelmingly suggest that, not only is it time to invest in a mobile app, but it's also time to use your hotel-branded mobile app to generate new revenue streams and increase RevPAR (Revenue Per Available Room)."
Additional findings from the report include:
– 48.4% begin their travel research on a search engine compared to 20.4% on a property website and 13.9% with an OTA;
– 83% will read reviews before making a booking;
– 34.7% will visit a hotel's Facebook page before booking;
– people are 4x more likely to write a review after a negative experience;
– 30.7% of consumers said they use at least one mobile app in travel planning;
– 55.6% would you a mobile app to check in.
ABOUT THE AUTHOR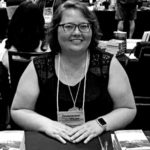 Kristina Knight is a freelance writer based in Ohio, United States. She began her career in radio and television broadcasting, focusing her energies on health and business reporting. After six years in the industry, Kristina branched out on her own. Since 2001, her articles have appeared in Family Delegate, Credit Union Business, FaithandValues.com and with Threshold Media.