Ad Roundup: Targeting the focus of new product launches
First, Adobe has launched the Adobe Marketing Cloud Device Co-op. The new network allows brands to work together to identify consumers across devices while still ensuring customer privacy and brand transparency. The new offering should improve brands' abilities to personalize the online experience.
Brad Rencher, executive vice president and general manager, Digital Marketing at Adobe, said, "By harnessing the power of the Co-op network, members can benefit from a truly open ecosystem and a massive pool of devices enabling them to turn yesterday's device-based marketing into people-based marketing,"
And, Barilliance has released the Triggered Email Booster. The tool gives retailers the option to retarget site visitors driven from email blasts. The tool uses personalized abandonment email strategies to re-engage visitors who click through to a site from an email; the tool doesn't require customers to re-enter their email. Instead, the tool automatically pairs the visitor with their associated email.
"On average, implementing the Booster feature has not only increased the number of the cart abandonment emails sent out by the retailers, but has tripled the Dollar value of the recovered sales," said Ido Ariel, Barilliance Co-Founder. "Rarely does one feature have such a direct impact on conversions, as in the case of the Triggered Email Booster."
Meanwhile, Lotame has released the Audience Optimizer tool, which uses machine learning to increase campaign performance and reach. The tool bases targeting on the audience member, serving ads relevant to the product identified to be relevant to them.
"An extension of the performance capabilities of our analytics solution, Lotame Insights, Audience Optimizer provides clients with transparency into the factors driving campaign performance across devices," said Ray Duong, general manager, Audience Optimizer at Lotame. "With Audience Optimizer, our brand and agency clients will further benefit from predictive modeling, evolving the perfect audience into perfect audiences for the most successful campaigns."
ABOUT THE AUTHOR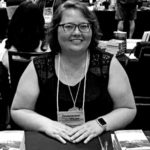 Kristina Knight is a freelance writer with more than 15 years of experience writing on varied topics. Kristina's focus for the past 10 years has been the small business, online marketing, and banking sectors, however, she keeps things interesting by writing about her experiences as an adoptive mom, parenting, and education issues. Kristina's work has appeared with BizReport.com, NBC News, Soaps.com, DisasterNewsNetwork, and many more publications.