Shoppers want more targeted loyalty offers in-store to match online experience
Earlier this year, research from mobile marketing firm Vibes found that almost all (94%) consumers said they are likely to save personalized mobile wallet offers and coupons, and 82% agree that digital coupons are much more convenient than their paper counterparts either printed from the web or clipped from newspapers and circulars. This is particularly so as mobile owners are rarely without their device.
New research, this time from retail solutions firm iVend Retail, reveals the gap between online and in-store loyalty experiences is leaving a third of customers disappointed. One of the top frustrations is a lack of personalization in the store experience and 33% don't believe they get sufficiently targeted offers in-store compared to the customized offers they receive online.
Furthermore, 48% said they often miss out on claiming points or paper vouchers because they fail to use them before the expiry date and 15% often forget to use the loyalty cards in their wallet and miss out on the opportunity to collect points in-store.
Instead, 26% of shoppers would like personalized loyalty scheme offers sent direct to their mobile phone upon entering a store, and another 25% would prefer to get regular incentives direct to their mobile phone or a mobile app allowing them to collect and redeem points both in-store and online.
"Today's consumers don't differentiate between channels – they simply shop using the option that's most convenient to them at the time, whether it's online, in-store or via a smartphone device," says Richard Kolodynski, Senior Vice President of European Operations at iVend Retail. "And this is just the same when it comes to using loyalty schemes. Nurturing a lifelong relationship means getting to know someone, so retailers need to make a concerted effort to tailor their loyalty interactions in the way that's most relevant to their most valuable customers."
"By using a mobile-first strategy for loyalty, retailers can bridge the offline and online gap, delivering more personalised offers so each shopper feels valued at an individual level whilst using digital capabilities and customer data to better tailor such incentives," Kolodynski concluded.
ABOUT THE AUTHOR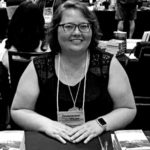 Kristina Knight is a freelance writer with more than 15 years of experience writing on varied topics. Kristina's focus for the past 10 years has been the small business, online marketing, and banking sectors, however, she keeps things interesting by writing about her experiences as an adoptive mom, parenting, and education issues. Kristina's work has appeared with BizReport.com, NBC News, Soaps.com, DisasterNewsNetwork, and many more publications.