IMRG: 51% of online sales in UK how happen on a mobile device
Smartphone and tablets accounted for 51% of UK online retail sales in the final quarter of 2015 (Nov to Jan 2016), IMRG has announced, up from 43% in Q3. Tablets accounted for 33% and smartphones 18% leaving desktop and laptops with 49%.
The percentage of visits to retail websites via mobile also increased. Mobile now accounts for 66% of that traffic, up from 63% in Q3 2015.
"In 2014 the rate of growth via smartphones appeared to be slowing down, but in 2015 it shot up again. The main reason for this is likely to be related to the design trend for larger screens, but many mobile retail sites have improved significantly to give a far better experience and inspire confidence in shoppers," said Tina Spooner, chief information officer, IMRG. "There is also the fact that we increasingly use our smartphones for managing so much of our lives – it's only logical that completing purchases on retail sites would gravitate over to these devices as well."
Commenting on the new figures, Richard Tremellen from Capgemini says it is "a very significant milestone in the history of the online retail sector". The fact that more than half of ecommerce sales in the UK happen on a mobile device also highlights retailers' investment in the customer experience not only in terms of apps and mobile websites but in the payment process.
ABOUT THE AUTHOR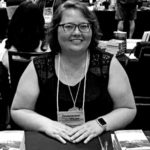 Kristina Knight is a freelance writer based in Ohio, United States. She began her career in radio and television broadcasting, focusing her energies on health and business reporting. After six years in the industry, Kristina branched out on her own. Since 2001, her articles have appeared in Family Delegate, Credit Union Business, FaithandValues.com and with Threshold Media.